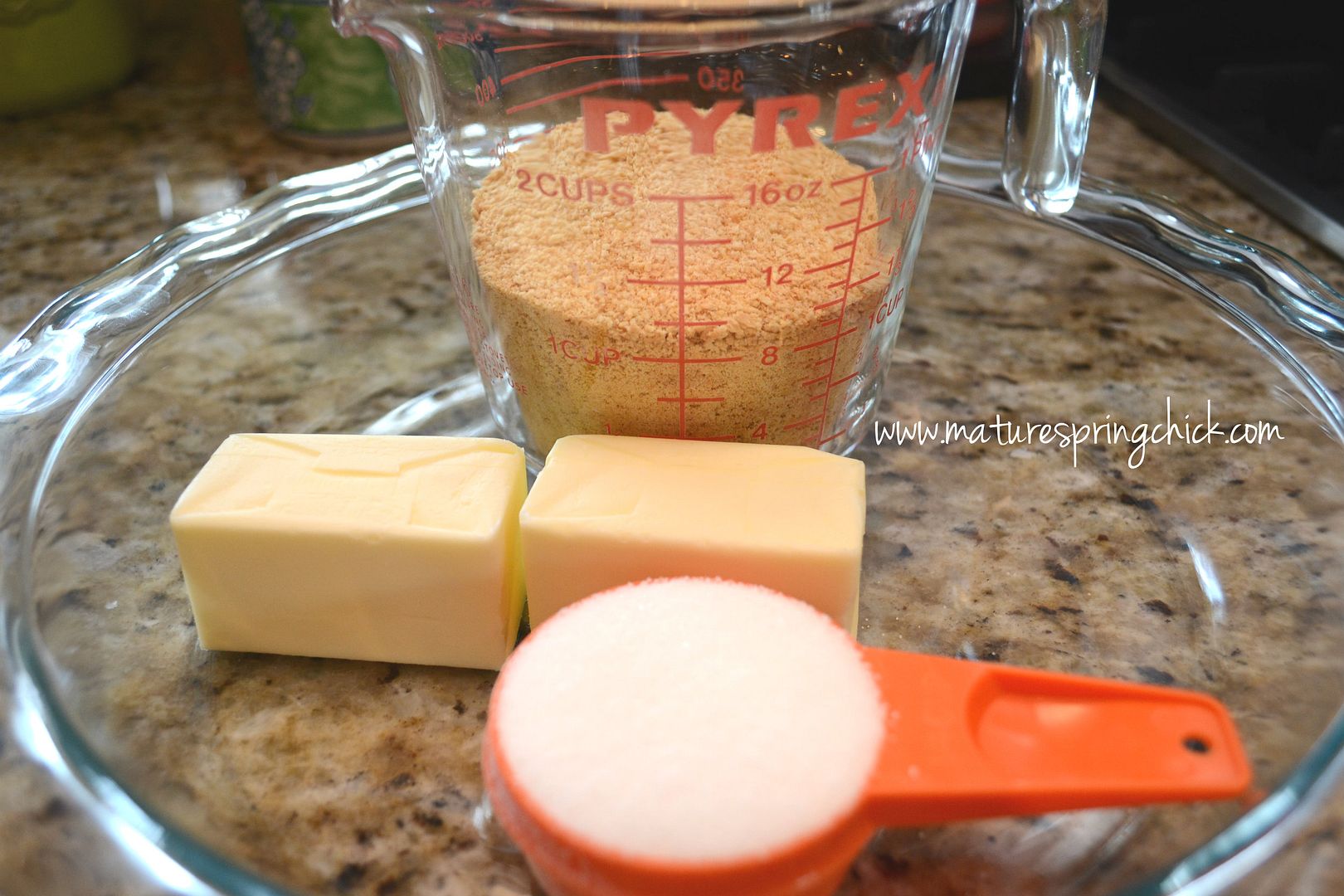 One of my favorite recipes I learned from Granny.
Ingredients for your crusts:
1 stick butter
1/2 cup sugar
1 1/4 cup graham cracker crumbs
or follow directions on your Graham cracker crumb container.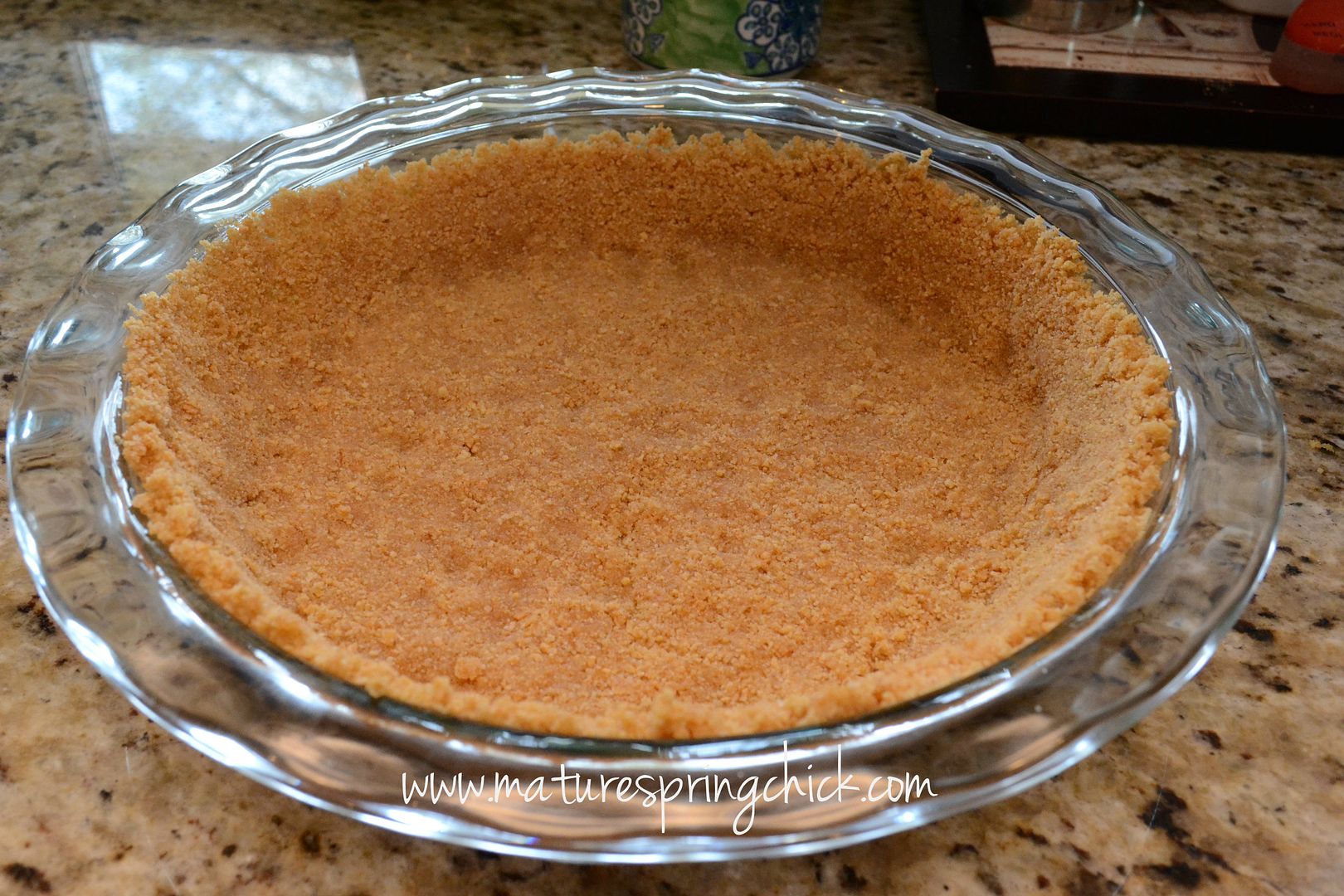 This makes a beautiful crust!
Directions:
Spray your dish with Pam
Melt your butter in pie plate
Combine your sugar and crumbs with butter
Press with the fist of your hand till your crust is spread.
TIP: If I am making a cold pie I place my crust in the refrigerator for a couple of hours before placing the filling in it. If I am baking a pie, I place my filling in it and then bake it all together.
Ingredients for your filling: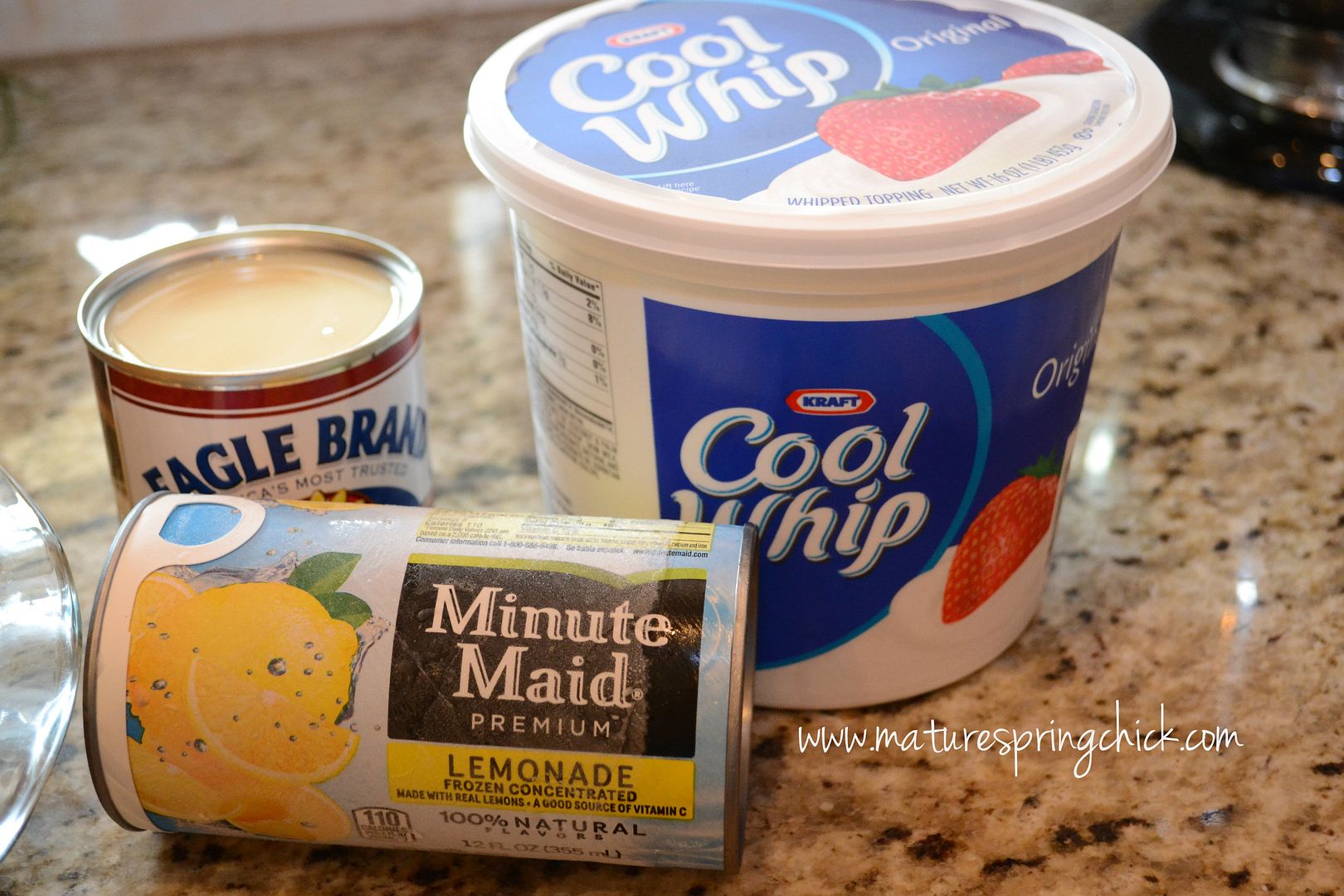 1 can Condensed Milk
1 large container Cool Whip
1 small container or 1/2 a large container of a Frozen Lemonade.
TIP: Pink Lemonade for a pink pie and extra tangy flavor.
Directions for filling:
FOLD all ingredients together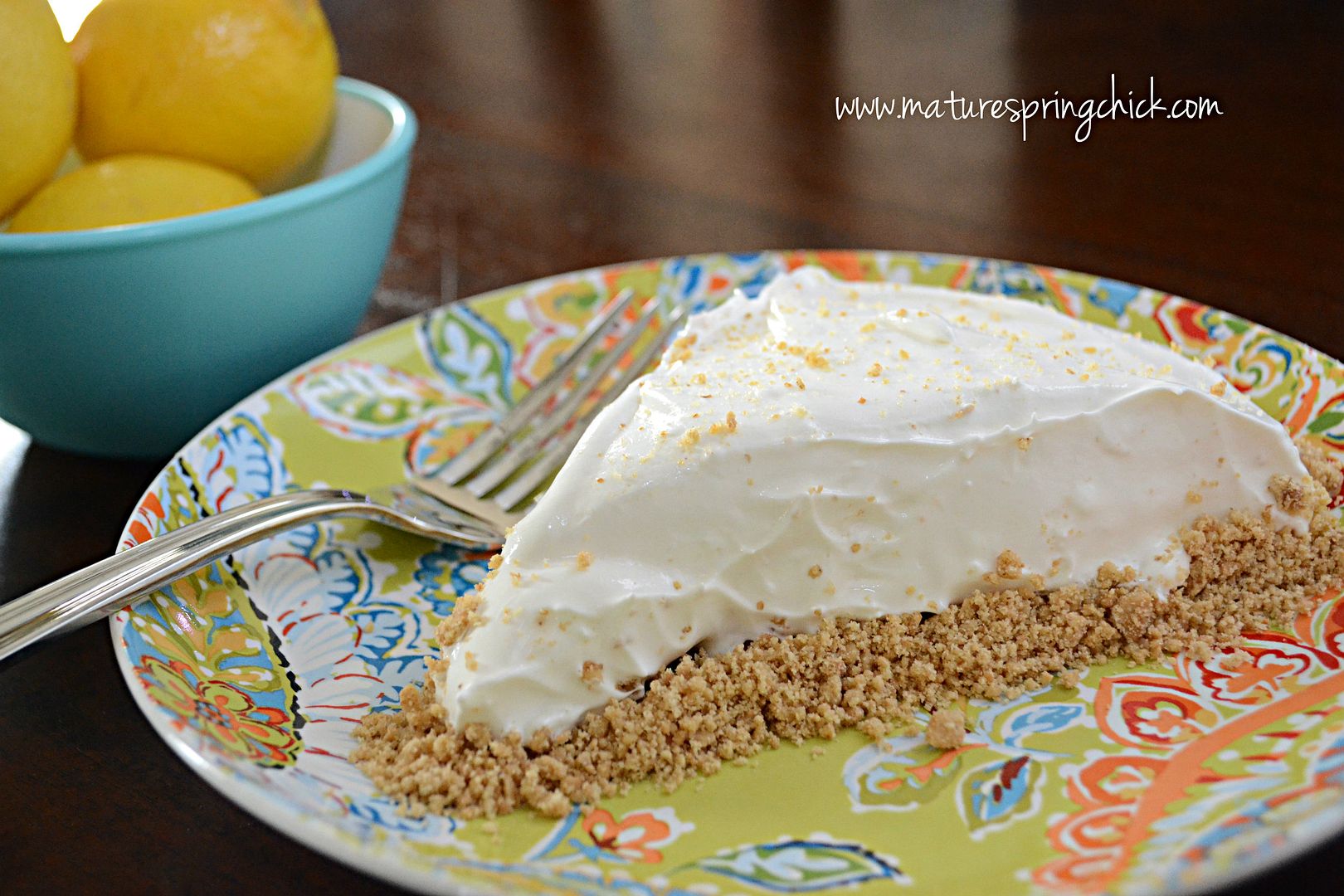 Pie served immediately
Pour into pie crusts
Serve immediately
or
Refrigerate a couple of hours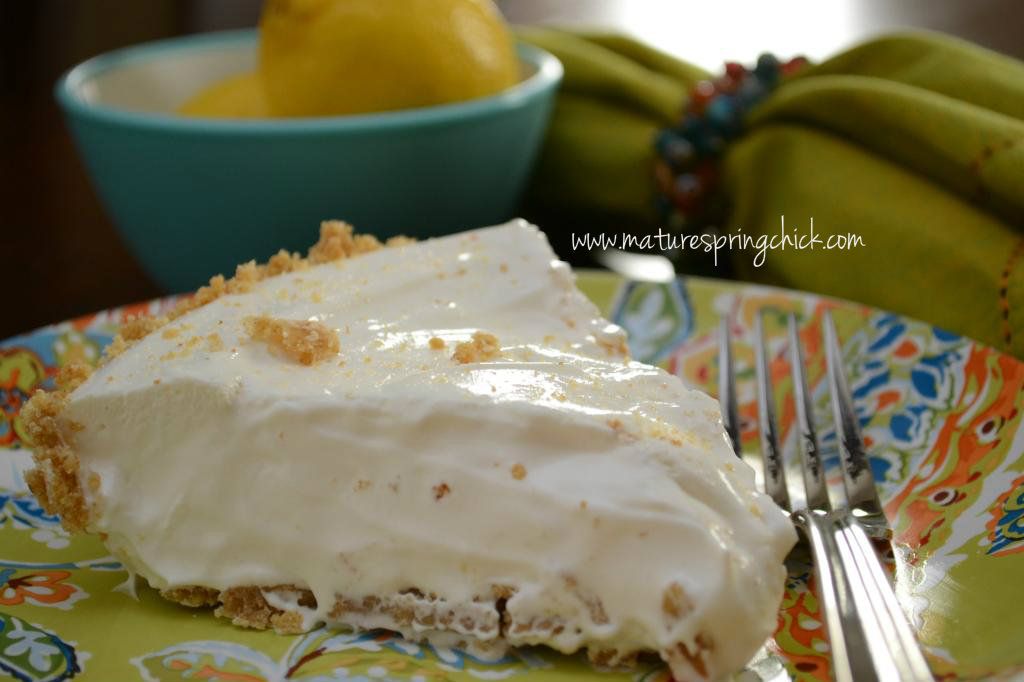 Pie served after overnight in the fridge



TIP: Fold the ingredients, do not stir or blend. this will keep the air in the Cool whip and fluf in your pie!
Taste delicious every time!