What taste the best in the middle of the summer? You know what's on my mind...Pina Colada! Making home made ice cream is one of the best things I like to do in the summer.
One of my new flavors this year is: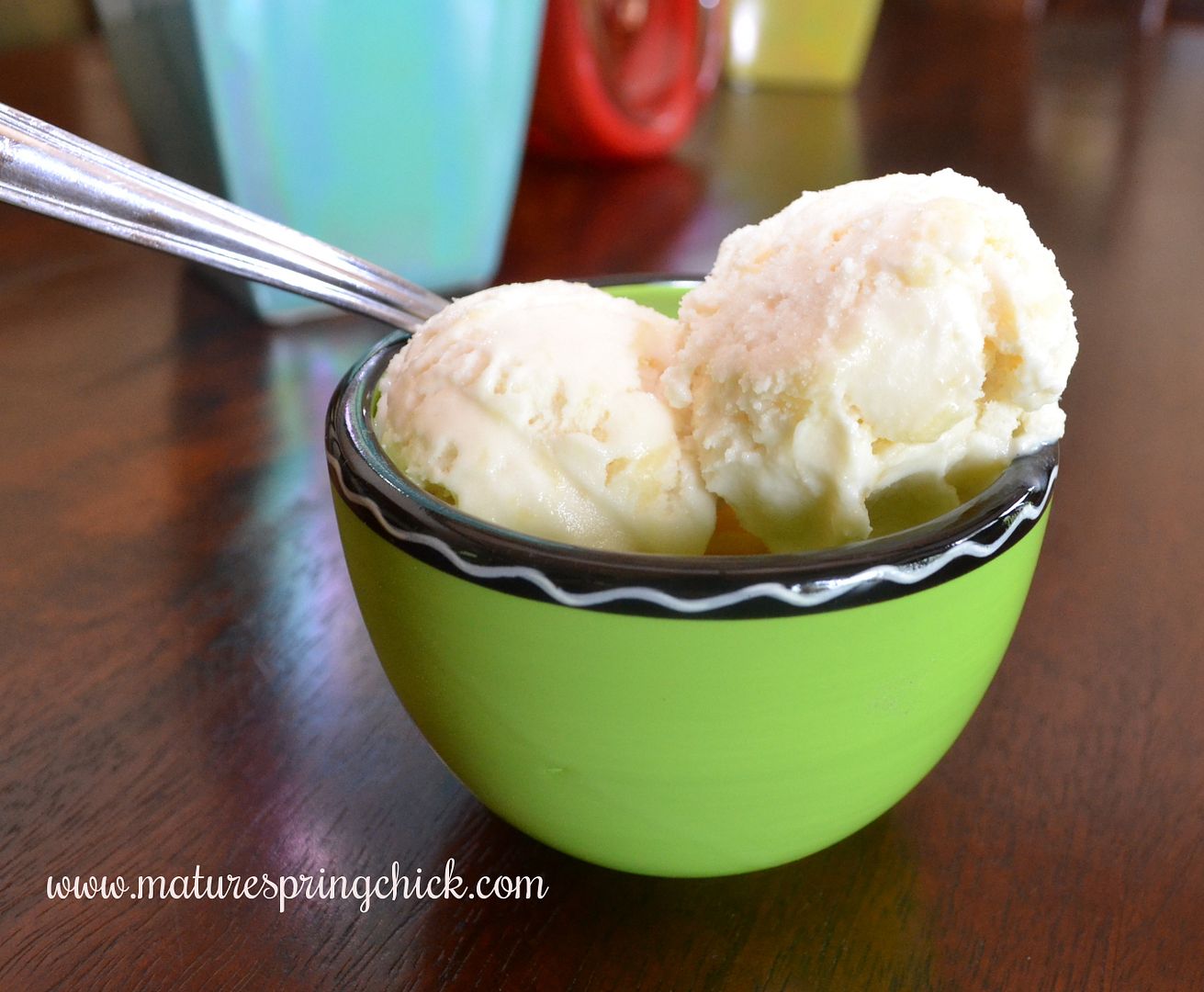 Pina Colada Home Made Ice Cream
1 can Crushed pineapple (drained)
1/2 cup Heavy Whipping Cream
Mix all ingredients together
Freeze as Mfg directs in you freezer
Sprinkle of coconut and Cherry on top can finish this delightful ice cream. Unfortunately we ate all ours before I had a chance to garnish!