This is not your ordinary cornbread...Not that cornbread is ordinary. I make my cornbread in an iron skillet in the oven. This was my first attempt, and successful I may add, baking in a pan in the oven with the Mexican flare. I promise you won't be disappointed!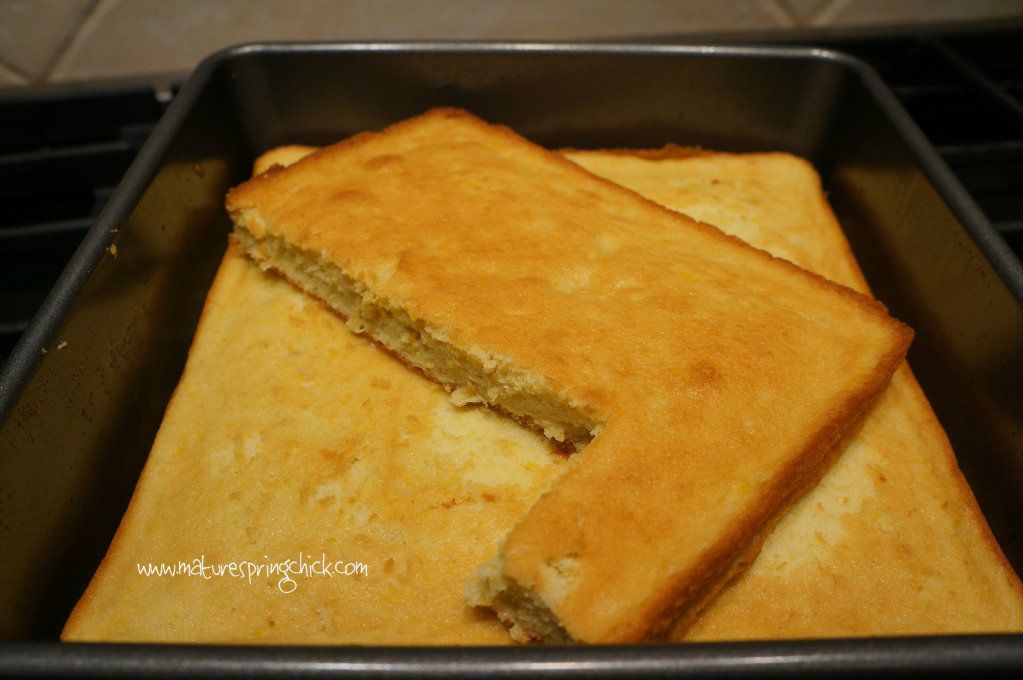 Ingredients:
7 oz Butter room temperature
1 cup Sugar
7 Egg Yolks
7 Egg Whites
1 1/2 Cup Flour
1 tbs plus 1/2 tsp Baking Powder
2 1/2 cup sweet corn (drained)
1 tsp Salt
Directions:
Puree the corn in a food processor or blender and set aside for later.
In a mixer, cream the butter and sugar until creamy, then add egg yolks.
Add flour on low speed and then add baking powder until it's all mixed well
Add corn and blend until it is mixed in well also.
In another bowl whip egg whites and salt until firm peak stage.
Fold into the corn mixture.
Pour 1/2 thick of the mixture into a greased baking sheet pan or two 9x13 pans.
Bake until toothpick pulls out clean around 30 minutes.
Can be used as a base for grilled shrimp, pan seared scallops and along side any meal your wish!